ESREA Between Global and Local – Adult Learning and Communities Research Network Opatija Croatia 7-10 June 2018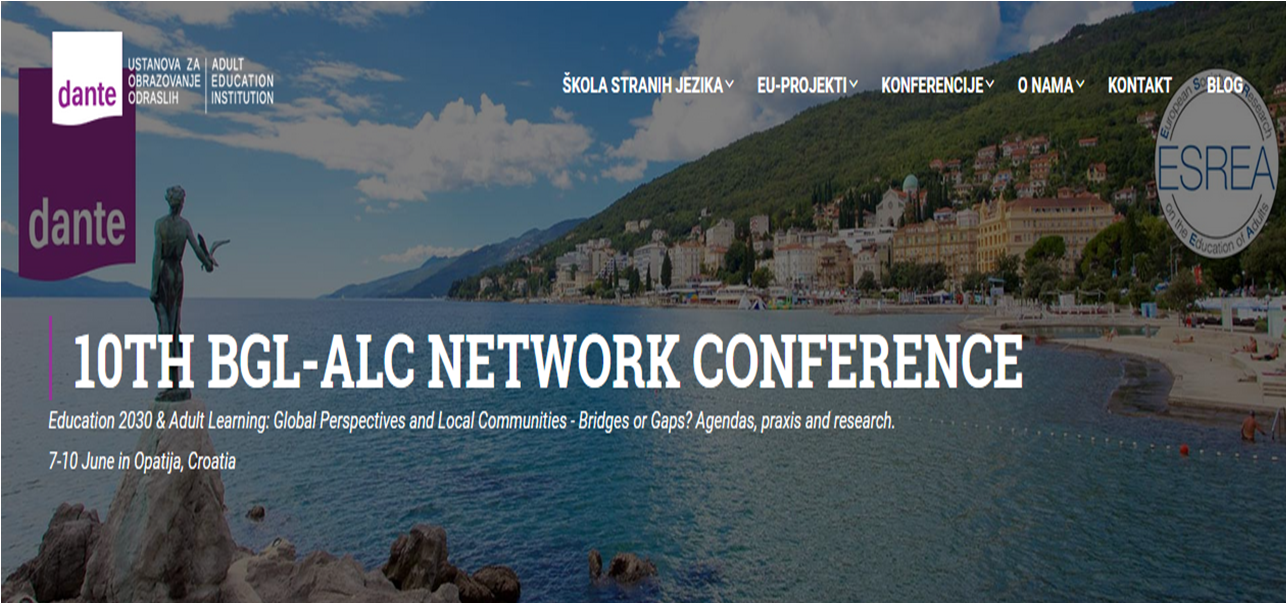 We are pleased that you have decided to join the Scientific Committee for the ESREA BGL-ALC conference titled Education 2030 & Adult Learning: Global Perspectives and Local Communities – Bridges or Gaps? Agendas, praxis, and research. which will take place in Opatija, Croatia, from the 7th to the 10th June 2018.
As the abstracts for the conference have started to come in, we have decided to send you the template for abstract review you should use when evaluating submissions.
Two members of the Committee will be randomly selected for each abstract submitted.
We would greatly appreciate it if you could send us your reviews within 10 working days of receiving the abstracts.

In order to ensure greater visibility of the conference, please disseminate the Call (http://www.dante-ri.hr/konferencije/esrea2018/call/) to your contacts.
ESREA_CALL_2018