Daily Archives:
2023.01.11.

Esemény: 17. Higher Education Reform Conference – UniGlasgow
Téma: HER 2023 | Sustainable Development Goals: Their potential and relevance for higher education policy and reform
Időpont: University of Glasgow, 2023. június 21-23.
Felhívás és részletek itt: Front page | HER2023 (highereducationreform.org)
Részletes felhívás/Call – cfp_Glasgow-HER2023-03.pdf (highereducationreform.org)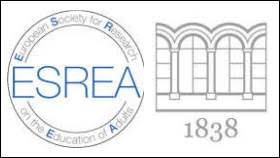 Téma: Movements for Democracy, Critical Learning and the Limits of What we Know
Helyszín: University of Belgrade – Faculty of Philosophy
Időpont: 2023. május 26-27.
Felhívás és részletek itt: Call-for-Papers-ADCAL-Belgrade-2023.pdf (esrea.org)