Tervezett konferencia program 2022

Felsőoktatási LLL: Új kihívások és megoldások – A modellváltás és COVID Pandémia hatásai.
18. Nemzeti és nemzetközi lifelong learning konferencia tervezett programja
Helyszín: Milton Friedman Egyetem (1032 Budapest, Kelta utca 2.)
június 8. szerda
09.30 – 10.00 Köszöntők
Köszöntőt mond:
Schottner Krisztina (Milton Friedman Egyetem Oktatási rektorhelyettes)
Perényi János (Milton Friedman Egyetem Rektora)
Kiss Ferenc (Budapesti Metropolitan Egyetem/MELLearN Egyesület Elnöke)
Eva Cendon (EUCEN alelnök)

10.00 – 12.30 Plenáris előadások
Felkért előadók:
Eva Cendon (Fern-Universität Hagen-DE, eucen alelnök): Between Past and Future: University Lifelong Learning in Germany
Magdalena Sitek (Alcide De Gasperi University of Euroregional Economy Józefów, PL): Post-pandemic perspective for higher education – a case study of WSGE University Jozefow-Poland
Arne Carlsen (former Director of UNESCO Institute for Lifelong Learning): University's role in developing an inclusive lifelong learning culture for all in post COVID-19 times
Kiss Ferenc – Vass Vilmos (Budapesti Metropolitan Egyetem): Projekt-alapú tehetséggondozás a felsőoktatásban az egész életen át tartó tanulás támogatására
Keczer Gabriella – Döbör András (Szegedi Tudományegyetem): A modellváltó egyetemek sajátosságai. Külföldi példák és szegedi lehetőségek.
Szűts Zoltán (Eszterházy Károly Katolikus Egyetem) – Molnár György (Budapesti Műszaki és Gazdaságtudományi Egyetem / Széchenyi István Egyetem): A digitalizáció transzformációs hatásai a modellváltó felsőoktatásban- fókuszban a hálózati együttműködés és a digitális oktatási és munkaerőpiaci terek evolúciója
Kérdések, hozzászólások
               Levezető elnök: (egyeztetés alatt)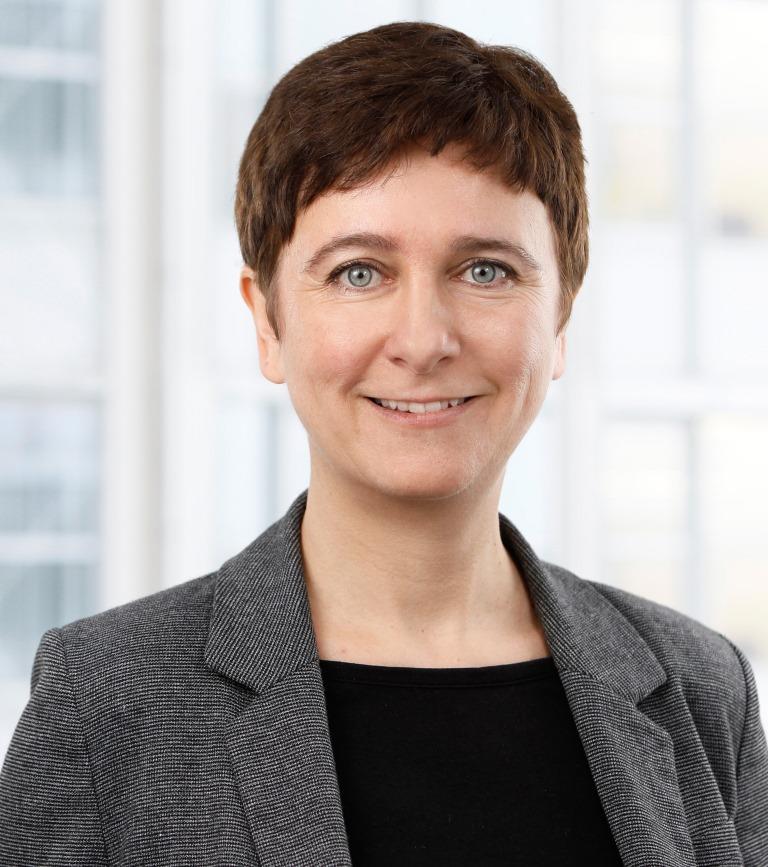 Dr Eva Cendon, Educational Scientist, is Professor of University Continuing Education & Teaching and Learning at the Institute of Educational Science and Media Research, FernUniversität in Hagen, Germany. From 2011 until 2020 she was part of the accompanying research team of the funding initiative "Advancement through Education: Open Universities". In this initiative, more than 100 German higher education institutions developed University Lifelong Learning concepts and offers together with partners from inside and outside universities.
Since 2019, Eva Cendon serves as vice-president of eucen -European University Continuing Education Network. She is Editor-in-Chief of the European Journal of University Lifelong Learning (EJULL), member of the Editorial Board of the Journal Widening Participation and Lifelong Learning of the Open University UK und founding member of the University of the Future Network, a global network of higher education researchers and practitioners interested in the futures of universities.
Eva Cendon´s research interests include the future of teaching and learning at universities, strategies of university lifelong learning, reflective learning and the role of educators as well as cooperative and participative forms of research.
Between Past and Future: University Lifelong Learning in Germany
The keynote takes a look at developments in University Lifelong Learning (ULLL) in Germany. Starting with context and framing of ULLL in Germany, the keynote then takes a closer look at the funding initiative "Advancement through Education: Open Universities" and the developments it has generated. Some preliminary assessment on its impact and a look ahead on trends emerging concludes the presentation.
………………………………………………………………………………………………………………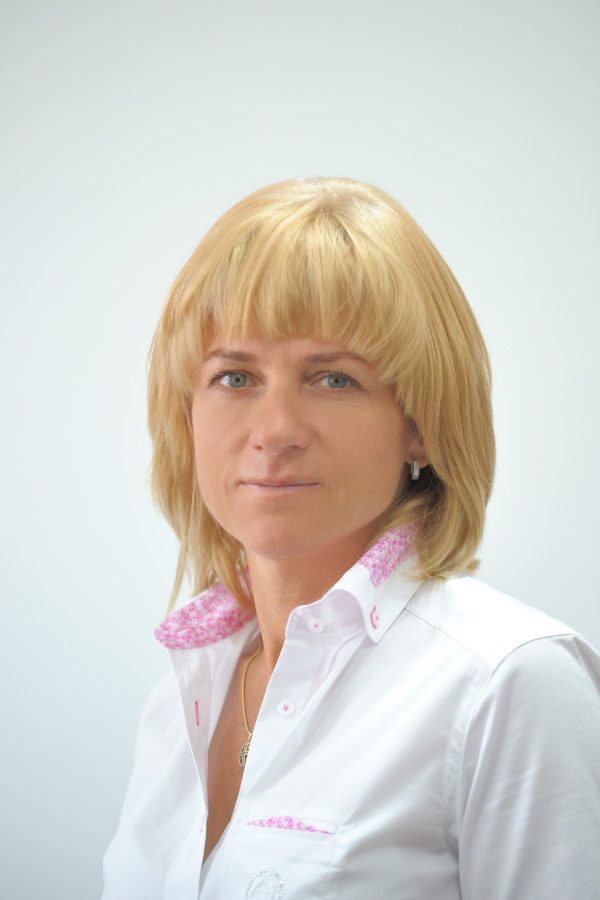 Assoc. prof. Magdalena Sitek – Rector of the Alcide De Gasperi University of Euroregional Economy in Józefów, Academic teacher in the field of law, specializes in EU law, tourism law, human rights. Her publications mainly focus on environmental protection in Community law and EU law. Hence, the main specialty is Community / European Union law.
1995 MA in canonic law at Academy of Catholic Theology, 1996 MA in law at Warsaw University, 1996 PhD in canonic law at Academy of Catholic Theology, 2011 habilitation (docent) in political sciences at Matej Bel University in Banska Bystrica (Slovakia), 2017 habilitation in law at University of Warmia and Mazury.
She is a member of international editorial teams in scientific journals: Journal of Modern Science – ISSN 1734-2031; HAK-İŞ International Journal of Labor and Society – ISSN 2147-3668, eISSN 2587-103X; OPUS-International Journal of Society Research ISSN 2528-9527, eISSN 2528-9535; İşletme – The Business Journal.
As part of the Erasmus program, she lectured at numerous European and Turkish universities, including: University of 'Aldo Moro' in Bari (Italy), University of International Studies in Rome (Italy), Jaume I University in Castellon De La Plana (Spain), Paweł Józef Safarik University in Košice (Slovakia), Matej Bel University in Banska Bystrica (Slovakia), Korkut Ata University in Osmaniye (Turkey), Karamanoglu Mehemtbey University in Karaman (Turkey), University of Klaipeda.
Participation in grants and foreign scholarships:
Scholarship of the Ministry of Foreign Affairs of Italy from 1.11.1995 to 30.04.1996. The subject of the research is: Environmental protection law in the European Communities; carried out at the University of Turin. Scholarship of the Ministry of Foreign Affairs of Italy from 01/11/2003 to 28/02/2003. Research topic: Environmental protection policy in the tourism services sector in the light of Community law; carried out at the University of Bari Scholarship of the Ministry of Foreign Affairs of Italy from November 3, 2008 to November 13, 2008. Research topic: New environmental protection policy in the light of Community law;  carried out at the University of Pisa Scientific internship from June 1 to August 30, 2014 – Baishev University Aqtobe in Kazakhstan. She researched the implementation of EU legislation in the field of environmental protection, especially the Environmental Protection Program.
From 2020, a member of the academic council of doctoral studies "Il master in etica della pace, educazione ai diritti sanitari ed universali" at the University of Bari (Italy).
………………………………………………………………………………………………………………
Arne Carlsen, Professor (Hon), Dr.h.c.mult.
Arne Carlsen is a Danish practitioner, researcher and policy-maker in lifelong learning with more than 30 years experience at Danish, Nordic, European and Global levels.
International Organisations and Networks
He has served as Director of the UNESCO Institute for Lifelong Learning, Vice-rector for Education and for Internationalisation of the Danish University of Education, and Rector of the Nordic Folk Academy, the joint Nordic institution for leaders and teachers in adult education, Nordic Council of Ministers. He has also served at the Danish School of Education as Director of the International Research Policy Office.
He has been member of the Advisory Board of the Global Education Monitoring Report, Chair of the 3rd Global Report on Adult Learning and Education: The impact of Adult Learning and Education on Health and Well-Being; Employment and the Labor Market; and Social, Civic and Community Life (2016); and, together with a collegue, took the initiative to, and chaired, the new UNESCO Recommendation on Adult Learning and Education (2015), that replaced the former Recommendation from 1976. Together with a colleague, he initiated the UNESCO Global Network of Learning Cities, and has been Chairman of the International Expert Review Panel, Workforce Development Applied Research Fund, SkillsFuture Singapore, since 2017.
He founded the Nordic-Baltic Summer Academies in Adult Education, initiated, together with a colleague, the European Adult Educator Education, was Founding Chairman of the ASEM Education and Research Hub for Lifelong Learning, and Chairman of the Erasmus Mundus European Masters Programme in Lifelong Learning: Policy and Management. He has held the function of Executive director of IALEI – the International Alliance of Leading Education Institutes, with University of Wisconsin-Madison as one of the founding members, and, together with a colleague, has been initiating and was Co-Chairing the Global Alliance for Literacy.
Visiting Professorships
He was recently EU-funded Visiting Professor at the Faculty of Education, Psychology and Art, at the University of Latvia, where he was Chair of the Council of the Doctoral School of Lifelong Learning. Before that he was DAAD-funded Visiting Professor in Adult Education at the Julius Maximilian University in Würzburg in Germany. He has been Visiting Professor at a number of universities in Lithuania, Latvia, Germany, Romania, Malaysia, China, and has served as consultant for the EU-Commission, OECD, UNESCO, and Asia-Europe Foundation.
Editorial Boards
He is or has been on advisory boards or peer review groups of Journal of International and Comparative Education (Malaysia), Indian Journal of Adult Education (India), Entrepreneurship Education (China), Global Lifelong Learning (China), International Review of Education – Journal of Lifelong Learning (Germany), Studies in Learning Society (Estonia), International Journal of Lifelong Education (United Kingdom), Journal of Lifelong Learning in Europe (Finland), Golden Riches – Nordic Adult Learning (Sweden), Baltic Sea Dialogue – Newsletter for Adult Learning in the Baltic Sea Region (Sweden).
Awards and Honors
He is Honorary Professor at the University of Villa Maria in Argentina, University of Pécs in Hungary, Leningrad State University in Russia, East China Normal University, and the International Institute of Adult and Lifelong Education in India. He is Honorary Doctor at Vietnam Institute of Educational Sciences, at University of Latvia, and at Daegu University in South Korea. He has previously been appointed Distinguished Chair Professor at Sungkyunkwan University in South Korea, and at Zhejiang University in China.
He is inducted in the International Adult and Continuing Education Hall of Fame, University of Oklahoma, USA.
………………………………………………………………………………………………………………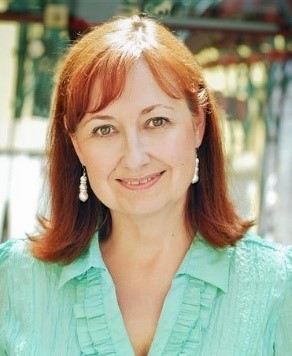 Dr. Keczer Gabriella
A Szegedi Tudományegyetem Juhász Gyula Pedagógusképző Kar Szakképzési, Felnőttképzési és Tudásmenedzsment Intézet Művelődéstudományi Tanszékének habilitált egyetemi docense, a KAPOCS (Kultúra, Könyvtár, Közösség, Andragógia, Pedagógia, Oktatás) Kutatócsoport vezetője, a kar minőségfejlesztésért felelős dékáni megbízottja.  Gazdálkodás- és szervezéstudományokból szerzett doktori fokozatot és habilitált. Kutatási területe: felsőoktatás-kutatás, ezen belül irányítás, egyetemi kormányzás, humánerőforrás menedzsment a felsőoktatásban, oktatásmódszertan és oktatási innovációk.
………………………………………………………………………………………………………………………..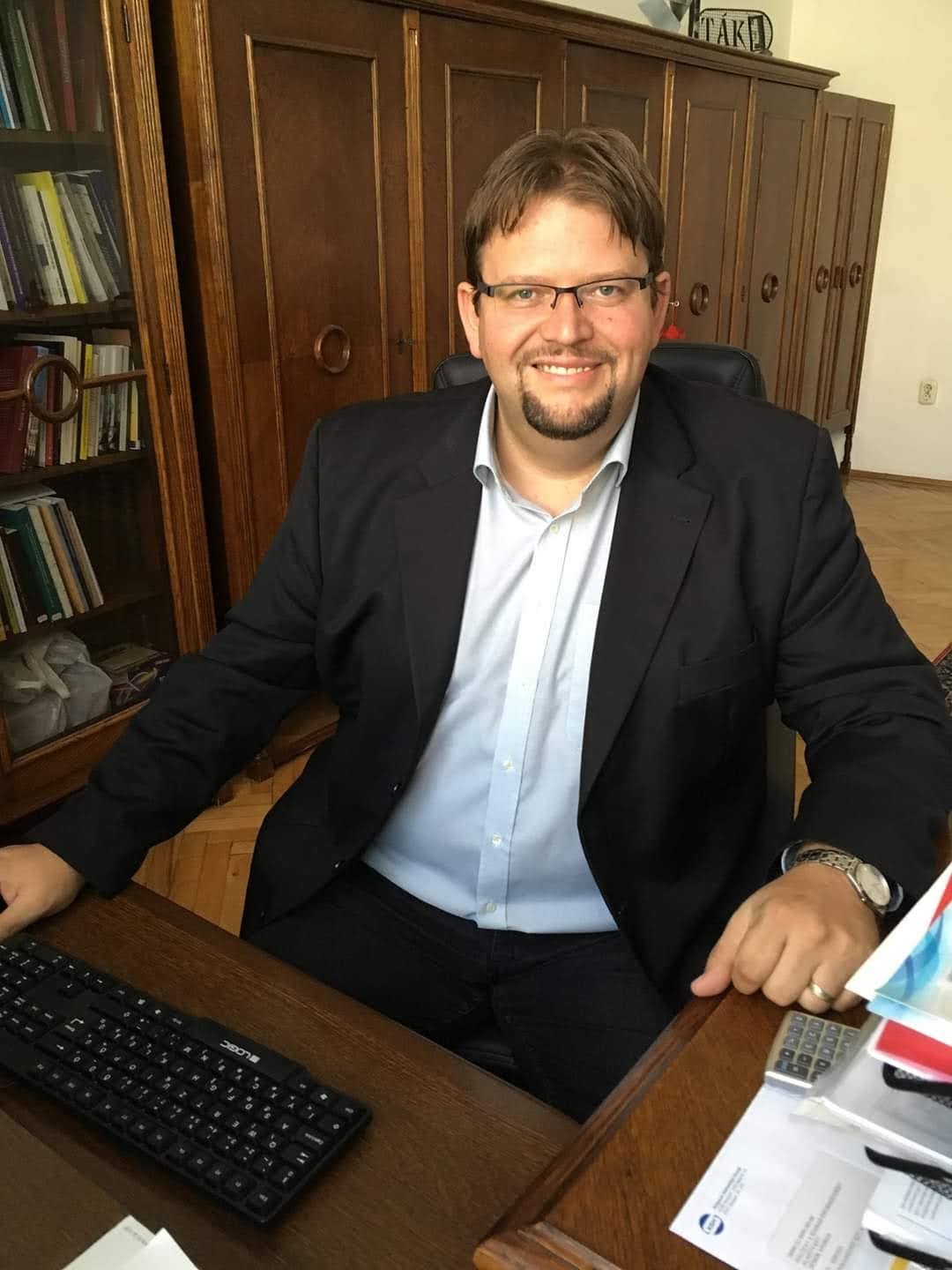 Dr. Döbör András, főiskolai docens, a Szegedi Tudományegyetem Juhász Gyula Pedagógusképző Kar dékánja, és a Szegedi Tudományegyetem Felnőttképzési
Központjának igazgatója.
Végzettségei:
Történész, 2015-ben szerzett PhD fokozatot történelemtudományok tudományágban a Szegedi Tudományegyetem Bölcsészettudományi Kar Történelemtudományi Doktori Iskolájában, történelem szakos középiskolai és általános iskolai tanár, könyvtáros, művelődésszervező.
A Dél-alföldi Szakképzési Kerekasztal alapítója és vezetője, a Szegedi Akadémiai Bizottság Állampolgári Kompetenciák Munkabizottság titkára, a Délvidék Kutató Központ tagja, a Délvidéki Szemle folyóirat szerkesztője, és a Közép-Európai Közlemények folyóirat szerkesztőbizottsági tagja.
………………………………………………………………………………………………………………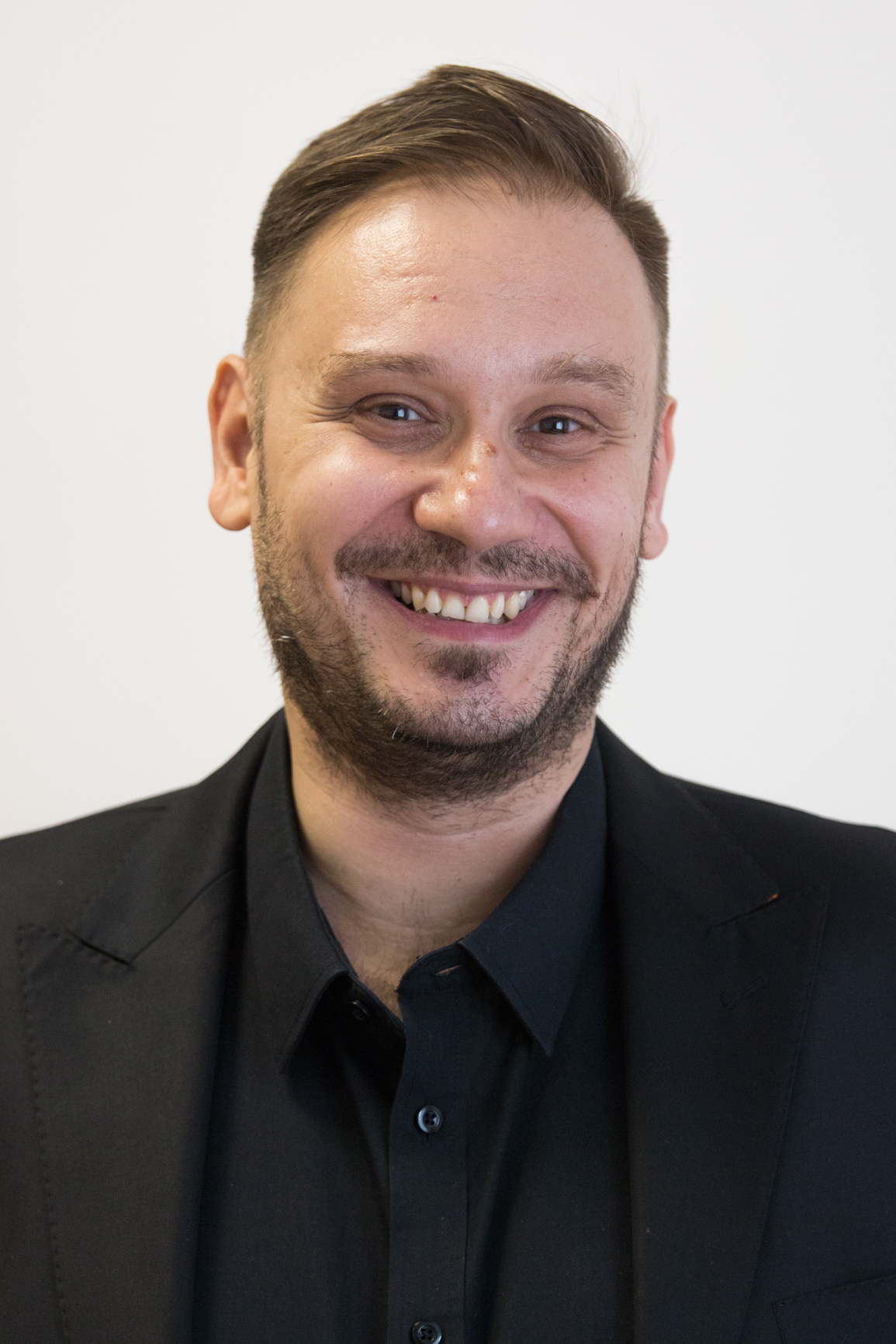 Szűts Zoltán média, digitális pedagógia és információs társadalom kutató, habilitált egyetemi docens. Az Eszterházy Károly Katolikus Egyetem Pedagógiai Karának dékánja, a Neveléstudományi Doktori Iskola programigazgatója. Az Eötvös Loránd Tudományegyetemen diplomázott, doktorált irodalomtudományból és habilitált szociológiából, illetve az Eszterházy Károly Egyetemen is doktori fokozatot szerzett neveléstudományból. A világháló metaforái (Osiris, 2013), az Online (Wolters Kluwer, 2018) és A digitális pedagógia elmélete (Akadémiai, 2020) könyvek szerzője. Könyveit, tanulmányait és konferencia közleményeit eddig már majdnem 1000-szer idézték. Eddig mintegy félszáz tudományos előadást tartott és közösségi média kommunikációs vállalati tanácsadóként is dolgozik.
………………………………………………………………………………………………………………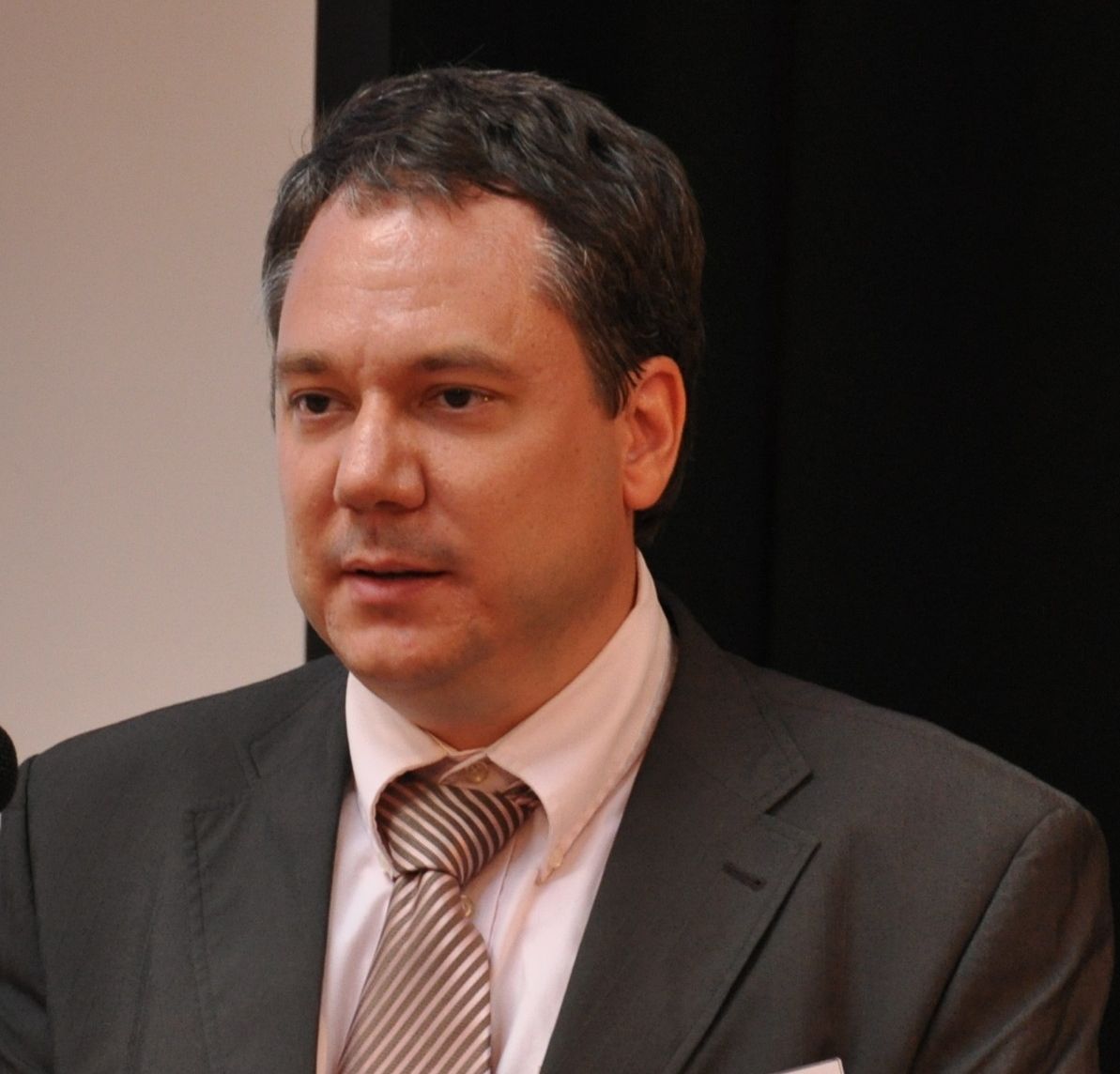 Dr. Molnár György habilitált egyetemi docens, a Műszaki Pedagógia Tanszék vezető oktatója, szakfelelős, a Széchenyi István Egyetem tudományos főmunkatársa, az Oktatási Hivatal szenior szakértője, IKT szakember. Villamosmérnök-mérnöktanár, orvosbiológus mérnök, a Neveléstudomány doktora (PhD), közoktatási vezető és szakvizsgázott pedagógus, számos tudományos és szakmai bizottság, testület aktív tagja illetve vezetője. 2001 óta a BME egyetemi oktatója, kutatója a Műszaki Pedagógiai Tanszéken, a Gazdaság- és Társadalomtudományi Karon. PhD-fokozatát 2008-ban szerezte meg az ELTE-n, neveléstudományból az Infokommunikációs Technológiák
alkalmazásának interdiszciplináris területén, majd 2018-ban habilitált a digitális pedagógia témakörében. Az IKT, e-learning alapú és élménypedagógiai módszereken alapuló kutatási alaptémái mellett a szakképzés-pedagógia módszertani és technológiai-innovációs lehetőségei is foglalkoztatják, melyek alkalmat adtak arra is, hogy az új korszerű, atipikus és elektronikus tanítási-tanulási utakat is kutathassa. 2017-2020 között Bolyai János kutatói ösztöndíjban részesült. Email: molnar.gyorgy@gtk.bme.hu
12.30 – 13.30  Ebédszünet
13.30 – 14.30  Kerekasztal beszélgetés

Kerekasztal-beszélgetés a felnőttek képzésének trendjeiről, munkaerőpiaci kihívásokról szakértők, vállalkozások és egyetemi képzési/kutató-központok vezetőivel, továbbá a felsőoktatási menedzsment intézményi képviselőivel.
Felkért hozzászólók:
Balázs László (Dunaújvárosi Egyetem)
Madarász Erik (Soter Line Oktatási Központ)

Sófalvi István (Ecotech Nonprofit Zrt.)
Erdei Gábor (Debreceni Egyetem)
Döbör András (Szegedi Tudományegyetem)
Kérdések, hozzászólások
               Levezető elnök: Sándorné Kriszt Éva (BGE)
14.50 – 17.30  Szekció munka
Szekciók:
• A.) Tudástranszfer a felsőoktatás és a munkaerőpiac szegmensei között
Szekció-elnök: Sándorné Kriszt Éva (BGE) és Bacsa-Bán Anetta (DUE)
• B.) Felsőoktatási Lifelong Learning és a fenntarthatóság kérdései az ipari, technológia innovációk kapcsán
Szekció-elnök: Várnagy Péter (PTE)
• C.) Minőség és multidiszciplinaritás az élethosszig tartó tanulásban – Mikrokredit/Badging alkalmazások, európai egyetemi szövetségek/kiválósági partnerségek
Szekció-elnök: Laki Ildikó (MILTON) és Sulyok Tamás (MILTON)
• D.) Covid előtt – Covid után. Oktatás, foglalkoztathatóság – empíria, kutatások eredmények a COVID tükrében
Szekció-elnök: Sass Judit (Corvinus) és Vámosi Tamás (PTE)
• E.) A digitális paradigmaváltás a felsőoktatás pedagógiai gyakorlatában – digitális elméleti keretmodellek és empirikus jógyakorlatok
Szekció-elnök: Molnár György (BME/SZE) és Kovács Zsuzsa (ELTE)
• F.) Hallgatói, doktorandusz szekció – a jövő kihívásai (hibrid formátumban!)
Szekció-elnök: Nyíri József (MILTON)
Poszterszekció a Milton Friedman Egyetem Aulájában
17.30 – 18.00  Az egyes szekciók munkáinak rövid összefoglalása
A 2023. évi 19. LLL konferencia vendéglátó egyetemének bemutatkozása: Pécsi Tudományegyetem (Szekszárd)
Kérdések, hozzászólások
A konferencia részvételi díja 10.000 Ft/fő, doktorandusz hallgatóknak 5.000 Ft/fő. Amennyiben a díjjal kapcsolatban észrevétele van, kérem jelezze a MELLearN titkárság felé: csuka.dalma.ilona@gmail.com
A változtatás jogát a szervezők fenntartják!
Jelentkezési lap és további részletek, érdekességek: https://mellearn.hu
A konferencián elhangzó előadásokból és prezentációkból MELLearN e-tanulmánykötet készül!                                  
MELLearN titkárság – 2022.
Együttműködő partnereink: