Webinar on Smart Data on 31 March 2020 – info and link to register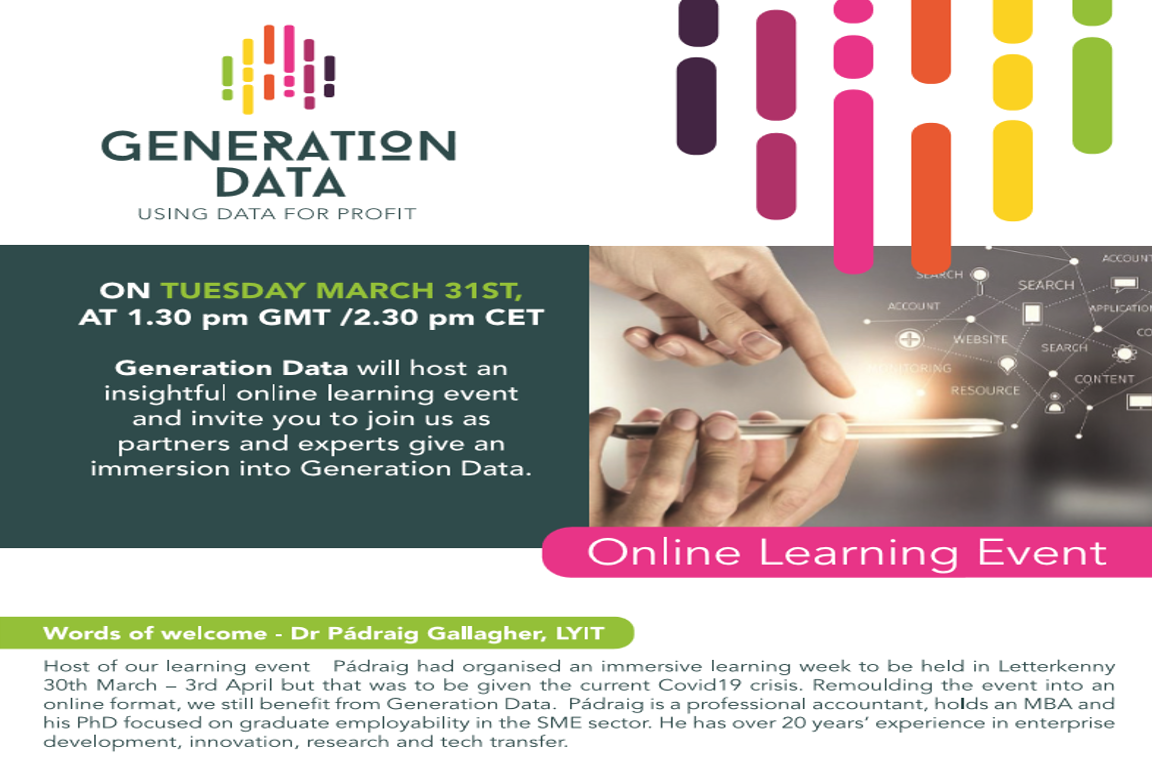 Dear colleagues,

We would like to share with the opportunity to participate in an online webinar on the use of Smart Data organised in the framework of the
Erasmus+ project Generation Data. Please find attached more information.

The activity will be held on Tuesday, 31 March, starting at 14:30
Central European Time.

You can register in advance at this link:
https://zoom.us/webinar/register/WN_D4M6GlJyQj25j8T6W2MnGw

After registering, you will receive a confirmation email containing
information about joining the webinar.

Please feel free to share this information with other people that you
think might be interested in it.