Daily Archives:
2020.03.30.
INVITATION TO PARTICIPATE:
PIMA Webinar #2
Adult Learning and Education (ALE),
Climate Crises and COVID-19:
Critical Reflections from Australia
This will be led by a panel of Australian adult educators, scholars, and activists – Jenny Macaffer, Jim Falk and Robbie Guevara. 'Thought pieces' recently published in Bulletin No. 29 by Jim and Jenny will form a starting point for discussion. For anyone not able to be 'in the webinar' at the time, written questions or reflections will be welcome. The webinar will be recorded and a summary of the discussion will be carried in the next Bulletin.
Date: 08 Apr 2020
Time: Melbourne 4 pm; Singapore 2 pm; Mumbai 11.30 am;
Cape Town 8 am; Germany 8 am; Vancouver 11 pm (7 April)
ZOOM link https://zoom.us/j/6767054688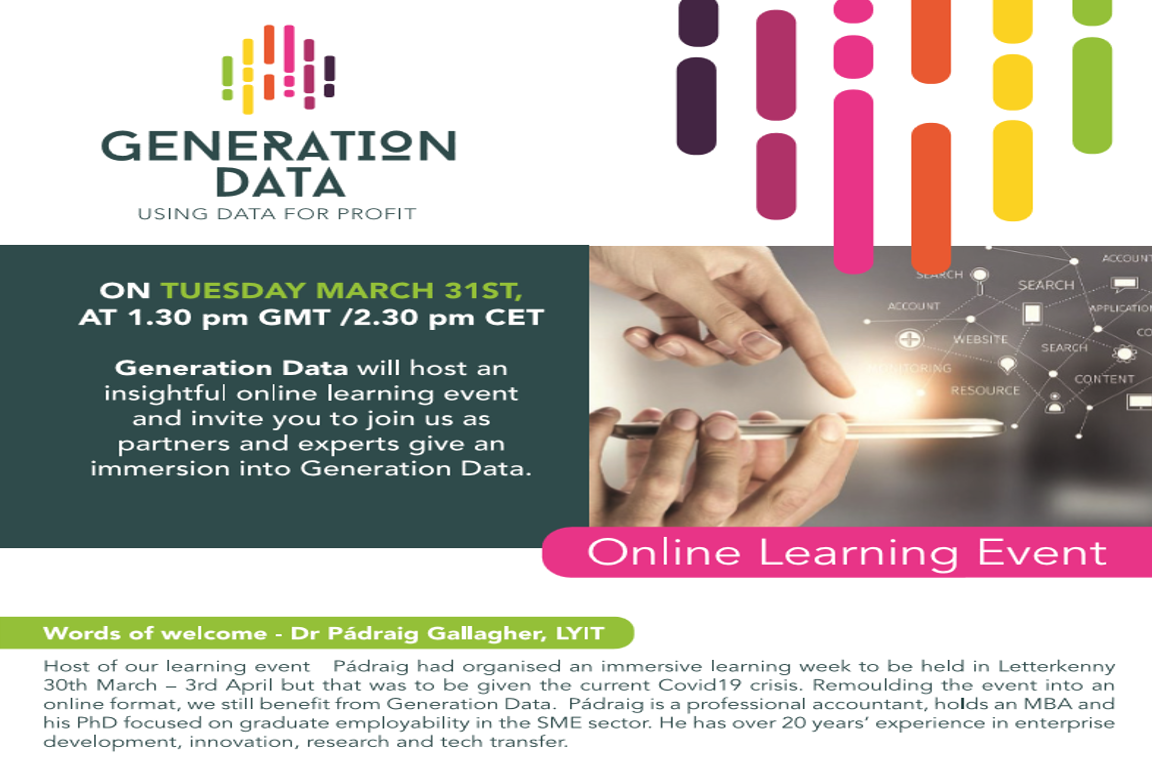 Dear colleagues,

We would like to share with the opportunity to participate in an online webinar on the use of Smart Data organised in the framework of the
Erasmus+ project Generation Data. Please find attached more information.

The activity will be held on Tuesday, 31 March, starting at 14:30
Central European Time.

You can register in advance at this link:
https://zoom.us/webinar/register/WN_D4M6GlJyQj25j8T6W2MnGw

After registering, you will receive a confirmation email containing
information about joining the webinar.

Please feel free to share this information with other people that you
think might be interested in it.