Daily Archives:
2022.09.13.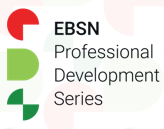 Recent advencements on PDS4BST project of EBSN Network
EBSN rerpesentative Progress Hungary and its project partners, like DRLLE, Folkeuniversitetet, NALA, University of Pécs and SETU have arrived with the Professional Development Series project for Basic Skills Teachers (ERASMUS+ KA3 PDS4BST) to formulate special Massive On-line Open Courses (MOOCs) to help the design and implement learning opportunities for adult with low basic skills through the development of skills and competencies of adult educators, teachers, basic skills trainers. Relevant MOOCS are:
Approaching Digital Teaching & Learning
Basic Literacy
Diversity and Interculturalism
Empowering Adult Learners of Basic Skills
Digital Basic Skills Programs for Adults
Facilitating the Learning Process
The first four MOOCs have been tested and collected reflections and recommendations from potential representativrs of target audience will help the project to further develop and fine tune the structure and contents of MOOCS of PDS4BST project for further testing and dissemination in 2023 at EBSN conference and national worshops in partner countries.
More info can be found at: The PDS Project | PDS (basicskills.eu)
Balázs NÉMETH
representative of UniPécs
EAEA associate member