A Nemzeti és Nemzetközi Lifelong Learning Konferencia témája:
Felsőoktatási kihívások – Alkalmazkodás stratégiai partnerségben
Conferences
EUCEN call on Crossing borders through LLL
The Call for contributions for EUCEN's 48th Conference in Dublin (http://dublin2016.eucen.eu/) is now open. EUCEN welcomes proposals for papers, workshops and posters on the topic "Crossing borders through lifelong learning: enhancing quality and equity in higher education". This conference will contribute to a dialogue across Europe on crossing different types of borders (geographic, disciplinary, institutional and generational) with a view to improving access to higher education for new groups of students. The conference will be of interest to those involved in promoting and supporting access to higher educa tion, including researchers, policy makers, administrators and teachers working in higher and adult education. The deadline to submit a proposal is29 February 2016.
(Received from Lifelong Learning Platform <claudia.engstrom@eucis-lll.eu> Newsletter – #115 – January 2016)
Az alábbi linkre kattintva olvasható az UNESCO Institute for Lifelong Learning Nexus című hírlevelének angol nyelvű verziója.
NexusVol10No4EN
Dear Elm reader,
Education has taken on religious features in the secular Nordic societies, argues Professor Geir Skeie.
Workers' educational movement and Protestant Christianity -not much common ground in a debate? Or is there? 
Workers' liberation versus religious faith?
Read all of our theme issue "Religion and Adult Education"!
We are also excited to announce that Austria-based education consultancy firm CONEDU  are joining the Elm publication partnership as sponsors!
What is Elm? Learn more here!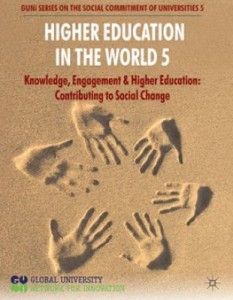 Dr. Bud Hall – Dr. Rajesh Tandon (2013) Higher Education in the World 5 – Knowledge, Engagement and Higher Education: Contributing to Social Change
http://www.guninetwork.org/report/higher-education-world-5
Summary:
The report is a product of three years research, consultations, academic seminars and an international conference. The report and the associated conference Let's Build Transformative Knowldege to Drive a Social Change has been a collective project of hundreds of women and men from more than 60 nations. In it have contributed students, administrators, foundation leaders, government officials, researchers, social movement activists, professors, networkers and more.
Letölthető formátumban itt: http://www.guninetwork.org/report/higher-education-world-5/documents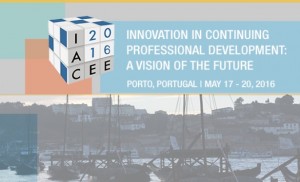 IACEE2016 – 15th World Conference 
17 – 20 May 2016, Porto, Portugal
CALL FOR CONTRIBUTIONS: PAPERS, POSTERS AND OTHER FORMATS (www.iacee2016.com) 
Deadline – 31 January 2016
Organized by engineering organizations, the IACEE2016 international event will be the place to discuss the current state and best practices and foresee the future of continuing professional development (CPD) and of continuing engineering education (CEE). Major stakeholders are invited and interaction is sought to write the history of the future of CPD and of CEE. The format of the conference will provide plenty of occasions to hear everyone´s opinion and to exchange ideas and plans.
Take part in shaping the future of CPD and of CEE on a global stage with the world's only international organizations devoted to CPD and to CEE. Take advantage and visit Porto a city that has been chosen as #1 best destination in Europe in 2014. Papers, proposals for sessions and other publications of the IACEE2016 will be peer reviewed. Final publications of the different types of contributions will be compiled in the IACEE2016 Proceedings. Original contributions are sought regarding the three main topics of the conference:
Ensuring CPD-University-Industry-Business Alliances
Envisioning CPD Future Modes
Devising CPD Stakeholders – Next Steps
The plenary speakers are:
– DAVID HOULE (Futurist, Thinker and Speaker): The Shift Age and The Future Of Global Learning (19May16)
– THORSTEN KLIEWE (Vice-president of UIIN – University Industry Innovation Network): Professionalising University-Industry Interaction: Where Do We Stand and Where Should We Go? (20May16)
– MICHAEL KNUTH (BOSCH – Vice-President): The Challenge to Enable an Agile Mindset (18May16)
These contributions can take the form of papers, posters, videos, podcasts, workshops, hands-on sessions, thematic debates and other types of working sessions. Participate with your experience, share your thoughts, make your voice heard and learn from Continuing Professional Development professionals from around the world!
Organized jointly by                                                                       Conference Venue
&
Tisztelt Rektor Úr / Rektor Asszony!
Tisztelt MELLearN Intézményi Képviselő!
Ezúton szeretnénk meghívni a MELLearN Egyesület soron következő személyes taggyűlésére, amelynek
időpontja: 2016. február 4. 11:00
helyszíne: Budapesti Corvinus Egyetem (cím: 1093, Budapest, Közraktár u. 4-6., az új épület c510-es terem).
A tervezett napirendi pontok a következők:
A 12. Nemzeti és Nemzetközi Lifelong Learning Konferencia tervezett programjának előkészítése, áttekintése, továbbfejlesztése
E-book kiadás folyamata, kötet szerkesztése, kiadás
Egyebek
Kérjük a MELLearN intézményi képviselőket hogy intézményük előzetes javaslatait a 12. Nemzeti és nemzetközi lifelong learning konferencia tartalmára (szekcióvezetők, előadók stb.) és szerkezetére legyenek szívesek 2016. február 2-ig megküldeni e-mailben az alábbi címre: csuka.dalma.ilona@gmail.com.
Emellett, ha lehetőségük van a konferencia-felhívás szélesebb körben történő terjesztésére, akkor kérjük intézményük honlapján tegyék közzé, illetve olyan szervezetekben, ahol az Önök intézménye szakmai tagsággal rendelkezik.
A közgyűlésen való részvételükre és javaslataikra számítunk!
Üdvözlettel:
Dr. Németh Balázs
MELLearN ügyvezető elnök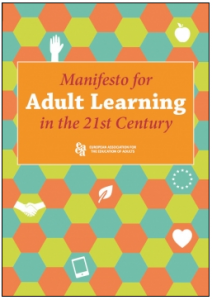 Megjelent az Európai Felnőttoktatási Társaság (EAEA) felnőtt-tanulási kiáltványa
Manifesto for Adult Learning in the 21st Century címmel.