Az aktuális EPALE hírlevele: https://epale.ec.europa.eu/en/blog/epale-community-conference
A Glasgow-i Egyetem Neveléstudományi Iskolájának hírválogatása: https://us7.campaign-archive.com/?e=71570b58f7&u=6006287ada4a4e8ac881f6843&id=b1e87626e8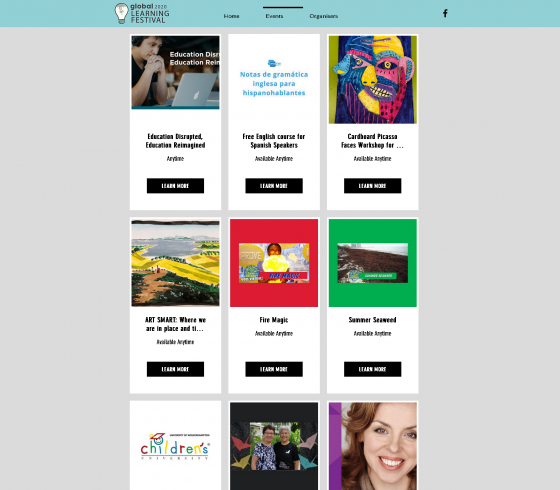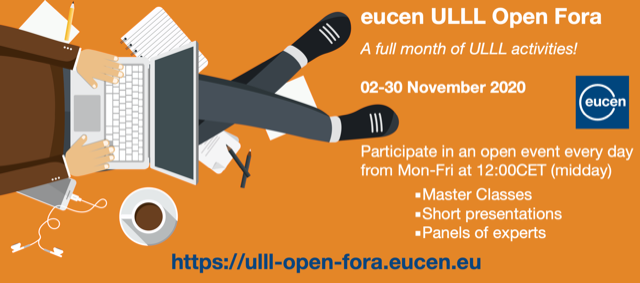 eucen has recently launched its more innovative and challenging activity: The ULLL Open Fora.
We are offering one full month of free activities, from Monday to Friday at the same time – 12:00CET (midday). Each week we will tackle a different topic:
– The role of ULLL in Learning Cities: how are universities involved in the promotion and development of cities?
– Higher education work-based learning in a changing World: how can universities respond to the quickly changing market demands?
– Digital learning in continuing learning – the aftermath of Covid-19: how is digital learning reshaping continuing education beyond the current pandemia?
– Bridging active citizenship and ULLL: how is ULLL impacting in areas such as learning society, social inclusion, civil empowerment, access, etc?
Choose the topic(s) that interest you more and register for those days.
We will have one master class on Monday, short presentations on Tuesday, Wednesday and Thursday, and one discussion panel with experts on Friday every week.
Visit our web and read more about this new eucen activity.
Register online – very quickly and easy!
All eucen members have priority of registration to the ULLL Open Fora until 15 October 2020. After that date (once a session is full) we will close filled up sessions and no more registrations will be accepted for those slots. Do not delay! We hope all our members have the opportunity to participate in the ULLL Open Fora.
And if you have been working in any of these topics, send your contribution! We will select the 3 best abstracts in each strand and invite the authors to present their work in an online webinar. All accepted abstracts (presented or not) will be invited to submit a full paper for formal publication in the eucen eJournal of ULLL (ISSN 2616-6674). Submit your abstract by filling in the form following this link.